Free & open source tools for ethics practitioners
Thursday, April 30th, 2015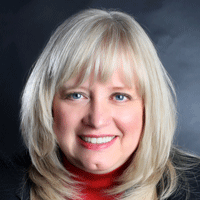 WELCOME !!!
This webpage is the result of my 2 year affiliation (2013-5) with the Edmond J. Safra Center for Ethics at Harvard. I was fortunate to participate as a Network Fellow in Larry Lessig's "Lab" on Institutional Corruption (IC). My goal in creating this webpage was to curate and summarize the best of the Lab's products for those interested in government ethics. Additionally, I worked to develop open source training materials that could be freely used by those who battle government corruption at the state and local levels.
I hope these materials are of use to you; please email me if you have any input or ideas.
Carla Miller,
Network Fellow, 2013-15, Edmond J. Safra Center for Ethics, Harvard;
President, City Ethics.
Email Carla at: [email protected](Click to email)
WANT TO ADD YOUR CONTENT HERE ? -- PLEASE EMAIL CARLA
TRAINING
All of these resources are Open Source, please use them freely !
ACADEMIC EXPERTS ON THE FUTURE OF ETHICS TRAINING
In this section, I have gathered some of the best academic thinking on ethics and anti-corruption and summarized them so they can be quickly reviewed by practitioners in the field.
THE LAB--WORKING PAPERS OF RELEVANCE TO GOVERNMENT ETHICS WILL BE POSTED HERE
COURSE ON INSTITUTIONAL CORRUPTION (2014, HARVARD); SUMMARY OF IMPORTANT MATERIALS FROM THE COURSE TAUGHT BY LARRY LESSIG.
LAB FELLOWS ON VARIOUS TOPICS
For example, Whistleblowers; CDAs, [Community Development Associations]
CONFERENCES AND WORKSHOPS
Videos from the Safra Center Conference on "Ending Institutional Corruption"
What is Institutional Corruption?: Lessig in the Dock [https://youtu.be/g6Up1p7Ltkc ]
Institutional Corruption in Government and Law [https://youtu.be/IN_SsRzuNOk ]
Innovations in Ethics Training: Bridging Academia and Practitioners
Location: 2004 Classroom, Wasserstein Building, Harvard Law School.
This workshop was part of the final conference of the Safra Center Ethics Lab held on May 1-2 2015 titled: "Ending Institutional Corruption"
There were four speakers in the panel (podcast is below) they spoke in the order below:
"Government Ethics Training: How Lawyers Have Killed the Subject and the Route Forward"
Carla Miller, Founder and President, City Ethics
"Giving Voice to Values: The 'How' of Values-Driven Leadership"
Mary Gentile, Founder, Giving Voice to Values
"The Promises and Limits of Ethics Education"
William English, Research Director, Edmond J. Safra Center for Ethics; Research Fellow, Harvard Initiative for Learning and Teaching
"Reducing Integrity Risks through Moral Deliberation"
Frans Geraedts, Founding Partner, Governance and Integrity (Netherlands)
____________________________________________________________________________
[The Civic and Moral Education Initiative]
Video: Carla Miller: ETHICS EDUCATION IN CITY GOVERNMENTS: The Good, the Bad, and the Ugly
Speaker: Carla Miller, J.D.
Founder and President of "City Ethics"
Network Fellow at the Edmond J. Safra Center for Ethics.
Lab Products of Carla Miller, Network Fellow and Founder of CityEthics
RESOURCES (Carla's Favorites!)
ETHICAL SYSTEMS Ethical Systems makes the world's best research available and accessible, for free, to anyone interested in improving the ethical culture and behavior of an organization. See Jonathan Haidt's course on Professional Responsibility.
CITY ETHICS -- Yes, the source of this webpage! See the main website for comprehensive resources for municipal ethics programs. (Model Ethics Code; and Local Government Ethics Programs 2.0: A Resource for Ethics Commission Members, Local Officials, Attorneys, Journalists, and Students, And a Manual for Ethics Reform.)
GIVING VOICE TO VALUES Rather than the usual focus on ethical analysis, the GVV curriculum focuses on ethical implementation and asks the question: What would I say and do if I were going to act on my values? Drawing on the actual experiences of managers as well as multi-disciplinary research, GVV helps students identify the many ways to voice their values in the workplace. It provides the opportunity to script and practice in front of peers, equipping future business leaders not only to know what is right, but how to make it happen. The GVV curriculum is FREE to educators. Video on Building Trust: Mary Gentile
ETHICS UNWRAPPED A project from Robert Prentice at the University of Texas at Austin; wonderful training videos based on behavioral ethics. "Using the tools of psychology and related fields, this new area of study explores the organizational pressures and psychological biases that often cause well-intentioned people to act unethically. By sharing stories and real world examples, we encourage ethical decision-making and behavior. All of our videos, and the teaching resources that go with them, provide a platform for fostering meaningful discussion about ethics in the classroom, boardroom and beyond."
An example video from the Ethics Unwrapped site above: Intro to Behavioral Ethics
CITIZEN RESOURCES